Welcome to The DashieXP Wiki!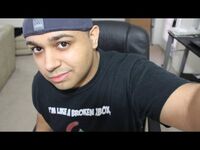 Welcome to the most informative encyclopaedia full of articles, pages and facts on DashieXP: A.K.A Charlie Guzman.


We are currently maintaining 199 articles and 259 files since Fall 2014, and you can help us! Scroll down to see what pages people are always talking about and pages people edit. You may find some interesting facts to read! And remember you can search for a page that probably exists in the search bar. If the said page doesn't exist and you think it should be - feel free to make it! Remember any writing in orange is a link to another page on the Wiki or an external link to a Dashie video or a Wikipedia article. Links in red are links to pages which do not even exist yet, and need to be made. They can be made by clicking the red link and then clicking on: 'Add a Page'.
Who is DashieXP?
DashieXP is a Dominican-American internet-famous comedian and YouTuber.  He is the main focus on this wiki, and has a few of YouTube channels revolving around comedy skits, fan mail read-outs, unboxing videos and gaming videos of a variety of games with commentary. Dashie's real name is Charlie Guzman. He is around 27 years old and does not drink or smoke (however he is slightly overweight). He lives in California in a suburban area near Pasadena. His birthday is June the 11th, 1987.
How can I help out here?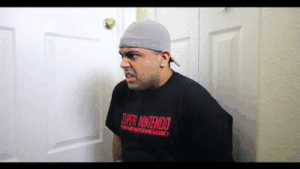 Anyone can edit most pages. However, some may be locked for editing because they are too important in the wiki to risk getting vandalised, especially after the last Wikia about Dashie was attacked by trolls to the point of forced shut down. To edit and add information on a page, just click the edit button with the pencil symbol in orange; edit the page and click on 'Save Page' and then click 'Save Page' again when you're done. However: gibberish, nonsense, spam; mass information removal and any other form of vandalism, or spam comments and comments considered abusive will not be tolerated. Make sure you know how to edit with good literacy, English and Wikia skills. Creating an account is an easy way to become a welcomed member of the Wiki, and maybe even an administrator someday. Creating new pages that interest you and are relevant to Dashie, is also a good way to be help out and is very much appreciated.
What should I remember?
Remember this is a Wikipedia-based website on DashieXP, where articles are written about him. It is not a social networking site, if you're trying to reach Dashie remember he is not seeing your comment. It is not his profile for anything, they are articles about him and al things relating to him.
That's all really. Thanks from "DashieXP Is a lad", the founder and administrator of the Wiki.
Are you suffering from back pain?
Voting Poll
Latest Activity