Jurassic World: Dominion Dominates Fandom Wikis - The Loop
Play Sound
"I have been quite entertained by the youtube community all year.  Only one person I can say stand out mostly over everyone else, and that is DashieXP.  Oh my god, none stop from day one once I discovered his comedic videos on youtube, I have never been dissapointed or not entertained by his comedic skits, voice overs, features and more.  If you don't believe me check out these videos and tell me if he is not funnier than anyone you know.  [Warning: if you watch these videos you will definitely be hooked, so go on ahead and watch them]" - Raw-MultiMedia Most Funny YouTuber Awards: 2010
Dashie (Charlie Guzman)

Vital statistics

Position
YouTuber
Age
Early to Mid-30s
Status
Alive

Physical attributes

Height
5'5"
Weight
Unknown
About
Dashie is a Dominican-American YouTuber who's real name is Charlie Guzman, that is rapidly becoming more and more famous. He is the main focus on this wiki, and has a couple of YouTube channels revolving around comedy skits, fan mail read-outs, unboxing videos and gaming videos of a variety of games with commentary. Dashie's real name is Charlie Guzman. He is 32 years old and does not drink or smoke. He lives in California, near his homies, such as JD. His birthday is June 11, 1983.
Channels
This channel was just simply called 'Dashie' that uploading short comedy sketches lasting only about 2 minutes. This channel was abandoned for an unknown cause, however. Charlie describes it as a channel for "random-ass videos".
This channel is the current channel were Dashie uploads his comedy sketches, and it is his first YouTube channel.
This is Dashie's most currently popular YouTube channel, where Dashie works hard to edit and record daily gaming videos and uploads playthroughs from a variety of different games from different years and genres.
For some reason, this channel has a lot less subscribers than Dashie's other two main channels. It revolves around reading fan mail, unboxing videos, and videos where he records him and his friends hanging out in town in a series called 'Hanging with Dashie'.
Negativity and Criticism
Trolls
Dashie will sometimes receive spam comments on his comment section, but these are mostly ignored. Trolls will infrequently cause advertising for fake products or hate from people who generally dislike Dashie's loud personality.
Fanbase
Even though his fanbase is teenagers or perhaps younger, his fanbase is surprisingly mature and not overly-loyal (at least to some extent). However, as years have gone on his audience has reeled in a lot of irresponsible younger children which can cause problems. Gladly, there are not a lot of arguments in the comments sections, just unoriginal jokes (which are probably a lot more preferrable).
Hate
Hate is rare on Dashie's channels, but any hate is usually when a video of his becomes popular and is seen by the wrong audience. However, any fan can hate. Some die-hard Dashie fans who have watched him from the start blame Charlie for him not being as good as he used to be in a lot of respects. The average fan will get annoyed if Dashie keeps posting videos on his gameplay channel for games that are boring or not enjoyable to watch.
Trivia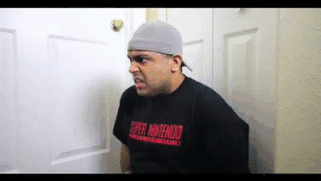 Dashie was born in the Dominican Republic and moved to Florida with his family at the age of 8. He now resides in California and is closer to his real-life homies. Most of his family still live in The Dominican Republic, and visit Dashie occasionally. These family members include a sister, his father, his nephew, among others. Sadly, he put up a tweet a few years ago about his mother indicating she was ill in hospital, and she has not been heard about since, indicating she passed away.
Dashie does not smoke or drink but is slightly overweight and short. This may be because Dashie does not eat nutritionally.
Dashie has never been seen without a hat. A fake video tried to depict Charlie without one but people realised it's lack of authenticity, and Dashie used his main channel to post a comment on the video which simply read: 'fake.'
Dashie has a pet Chihuahua named BB.
Dashie's star sign is Gemini, which is usually associated with a jolly, loud person that is easy to befriend and identify with as well as a person who regularly laughs.
Dashie revealed in a very early Grand Theft Auto V gameplay his hyperactivity and short attention span is due to him suffering with Attention Deficit Hyperactivity Disorder (A.D.H.D).
Dashie may be bald. He is never seen without his hat but when his GTA Online character is seen without a hat the character is shown as bald. This can be seen when Dashie is driving cars in the game or when exiting or entering a viechle.
Dashie is at least over 1 billion seconds years old if you calculate it using his minimum generally agreed age, though his exact and confirmed age is disputed.
Dashie is bilingual, and can quite surprisingly speak Spanish. This originates from his history in the Dominican Republic.
Dashie seems to move house quite often. He is now living in California.
Dashie came out of school with low grades but has worked his way up from working in a Florida Walmart to famous comedian on Worldstar, to famous comedian on YouTube.
Dashie regularly mentions breifly in gameplays to stay away from drugs, smoke and drink.
Dashie doesn't like emotional comments from depressed people who tell Dashie his videos make life worth living, it seems to upset and put pressure on him, and he rarely replies to them.
Dashie's sense of humour is very unique, with a lot of variables including hood talk, exaggerated incorrect spelling, screaming, wheezing when laughing and comparing certain people or events to celebrities and different movies. His broad knowledge of movies, his collection of movies and constant watching of different movies shown on his Twitter page may hint he is a big movie guy, and a massive fan of the industry.
Dashie appears to have a short attention span, lack of memory of key aspects, and lack of noticing important things in the video games he plays. He loves to play video games, and has an entire room full of merchandise, old games and systems where he records his daily gaming channel videos (most of his merchandise was in fact sent to him by his fans). Some of his favourite games include Mario Kart 64, other Mario Kart games, Super Mario 64, Castlevania, Street Fighter games, games in the Batman: Arkham series, fighting games, Grand Theft Auto games, the Mega Man games, survival horror games or simply any horror game.
Dashie is allergic to bees.